Sunil Kambli
Tel : 01234 - 348 198
Email me
Welcome to my Website
As a Notary Public I certify documents for international usage.
As well as practicing as a Notary Public I am a founding Partner at Premier Solicitors LLP and I specialise in Company & Commercial work and Private Client work (i.e. Wills, Probate, Inheritance Tax Planning & Trusts and Contentious Probate), with a proven track record of handling large and complex cases.
As a professional I am a Solicitor, Chartered Accountant, Auditor (ex- PricewaterhouseCoopers Auditor), Chartered Secretary, Taxation Technician, Chartered Tax Adviser, Financial Adviser, Notary Public, Trust & Estate Practitioner and Court of Protection appointed Panel Deputy. I head up a dedicated team of professionals who ensure that matters are dealt with efficiently, quickly, professionally and cost effectively.
For complete confidence and peace of mind please call me on 01234 - 348 198 or email me at sunil.kambli@premiersolicitors.co.uk today, and I would be pleased to help. If I am ever unavailable then one of my assistants would be pleased to guide you through the process.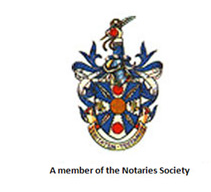 I am primarily based in our Bedford office, but I also see clients at my home, but if you wish I am able to come out to your offices (or home) throughout Bedfordshire, Buckinghamshire and Hertfordshire, for which there will be an additional fee.
Our normal office hours are 9am to 7pm weekdays. I am often able to deal with requests for information received by email in the evenings and at weekends, and am happy to make myself available at short notice to assist you whenever and wherever I can.
In our offices we also have lawyers that speak German, French, Punjabi, Gujurati, Hindi, Bengali, Urdu, and Marathi. We also fairly uniquely have a NRI (Non Resident Indian) Legal Department with Indian qualified Attorneys working for us.
More information on my services can be found here.